Entries tagged as Film and Tv
Update
3/2009
Movie Gurus is back up for now.
http://www.movie-gurus.com/
*Update*
Since i wrote this, my hosting account ran out of juice and took to thrashing and locking up on a regular basis due to the number of mysql processes it required and the amount of buffer memory being used. I run this site on a coop server under UML and we have been talking for two years now about moving to a new server with a different virtualization solution, probably OpenVZ. I currently don't want to invest the time and effort I'll need to rebuild and reconfigure the server (no more Gentoo this time, as I don't have the personal bandwidth to stay up with the maintenance and don't use Gentoo at work).

I spoke with David of MG and we agreed to resurrect MG officially, since he still owns the domain and gets a fair amount of traffic to the review urls, which redirect to his community site Movieloons.com. I'm hopeful we'll get there soon, but for reasons I'll keep to myself, there can be no movement on this project until David sorts an issue with his hosting company.
Movie-Gurus.com went down for the count when the hosting company wiped the site. As we'd lost around a months worth of reviews, I didn't feel like resurrecting it at the time and starting fresh. Then I started thinking about the 1500+ reviews in the database, and all the time and effort that went into the site, so I decided to see if I could resurrect it from backups. I quietly put it back up, and left a little message at the forum run by the MG originator, but that generated no interest, so I left it up and largely forgot about it. Only one little problem there --- search bots found it, and what did they want? They wanted pictures! Mostly pictures of actresses! So I suppose that MG lives again, even if for now it's only as a shadow of its former self, visited by people who are only interested in a small picture. You can find the site for now at
Site taken down.

Recently I was driving home one evening and a local radio talk show here in Los Angeles was bemoaning the disappearance of the "situation comedy" from the lineups of the major US TV networks. Most adults remember the golden age of the TV sitcom, and classics like Taxi, Cheers, Roseanne, Cosby, Family Ties, Friends, Frasier and Seinfeld. With seminal 90's sitcoms like "That 70's show", "Friends", "Will and Grace" and "Everybody loves Raymond" calling it quits, and with the failure of critic favorite "Arrested Development", the number of sitcoms on the air and the ratings of the few that are left, are at a historic nadir.
Anyone who doesn't see the connection between an increase in internet use and the decrease in television viewership is in serious denial. A recent Jupiter Research report found that people who have an Internet connection spend as much time online as they do watching TV. This trend, when considered along with the rapid adoption of Digital video recorders like Tivo, signals the death knell of the golden age of network television -- and an end to the era when consumers would revolve their weekly schedules around their favorite "must see" shows.
Which brings me to consideration of "The funniest show (not) on TV". It's a situation comedy of sorts, although its not really a series at all. It's on a network which isn't really a network. It has no budget, no production company, no promotion, sponsors, and during its entire one year run, faced cancellation on a monthly basis, based on the direct input of those who had watched its most recent episode. Could this be the future of TV?
My latest hobby is a website called
Movie-Gurus.com
. I've been adding to the site, rewriting quite a bit of the php code, and have contributed a few reviews. The site was started by a teenager and has grown to include 600+ films in the review database, and has a staff of around 14 total reviewers, developers and admins.
The Ring
Wed, Apr 9. 2003

In 1989 Japanese novelist Kôji Suzuki published Ringu, an epic ghost story due to hit American shores for the first time this month. Nine years later, screenwriter Hiroshi Takahashi and director Hideo Nakate adapted the book into a film with the modest budget of 1.2 million dollars. The resulting film Ringu, created a sensation with asian language film-goers, becoming one of Japan's top grossing films ever, and doing similar blockbuster business in Korea and Hong Kong, and gaining cult classic status in Europe. The plot of The Ring concerns a reporter on the trail of a story about a videotape, which kills anyone within 7 days of watching it. Dreamworks secured the rights from producer Roy Lee, who managed to grab up licensing for a number of successful Japanese and Korean films, all virtually unreleased and unknown here in the states. Lee has at least eleven films in developement, including Chaos (Kaosu) Nakate's 1999 suspense thriller about a kidnapping gone wrong, due in 2004 from english director Jonathan Glazer (Sexy Beast) starring Benicio Del Torro.
But perhaps none of these deals would ever come to fruition were it not for Dreamworks' 45 million dollar version of The Ring directed by Gore Verbinski (Mouse Hunt, The Mexican, Pirates of the Carribean) and starring white hot Australian actress Naomi Watts, fresh from her eye popping performance in David Lynch's Mulholland Drive.
Released in January 2002, The Ring, made over 128 million at the US box office, and the march release of the DVD sold over 2 million units on it's first day. Dreamworks has also released the Tanake version on DVD.

There's a number of websites devoted to the Ring, including Ringworld, and a more general site devoted to the dynamic japanese horror/thriller market
Snowblood Apple
. Snowblood Apple covers a number of Japanese directors who are doing interesting work, some of which may very well end up as Hollywood remakes, if Roy Lee has his way. If you're fortunate enough to have IFC or Sundance, you can often catch originals like
Ghost Actress
or
Cure
in subtitled form. Hollywood is always chasing trends, and with the success of the Ring, I expect we'll see a rash of Japanese sourced material hitting the US markets in the coming years, which isn't a bad thing, considering the risk averse formulaic drivel that predominates Hollywood's output. However, one can only wonder at Hollywood's ignorance of the talent and creativeness of directors like Hideo Nakata and Kiyoshi Kurosawa, while at the same time falling all over themselves to remake their films.
For fun, I made a the small Flash teaser for The Ring as an exercise, which should hopefully if nothing else, give you an idea of the haunting visual tone and production design (
influenced by the artwork of Andrew Wyeth
purportedly) which sets the film apart. If you didn't catch it in the theaters, by all means catch it on DVD. Along with The Sixth Sense, It's easily one of the creepiest and most intriguing Horror films in the last ten years. And if you're even more adventurous, check out the influential Ringu on DVD.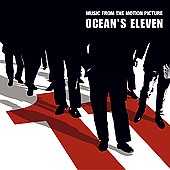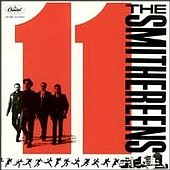 They say that imitation is the sincerest form of flattery. Well someone said that anyways.Ok, well they aren't
exactly
the same layout, but I knew immediately that the recent Ocean's 11 Layout reminded me of this great Album from 1990 which i once owned on cassette. Maybe it's just synchronicity, or maybe the designer was a Smithereens' fan.
« previous page
   (Page 1 of 1, totaling 6 entries)   
next page »